Meet Your Child's Dental Care Team: We'll Keep Your Little One Smiling!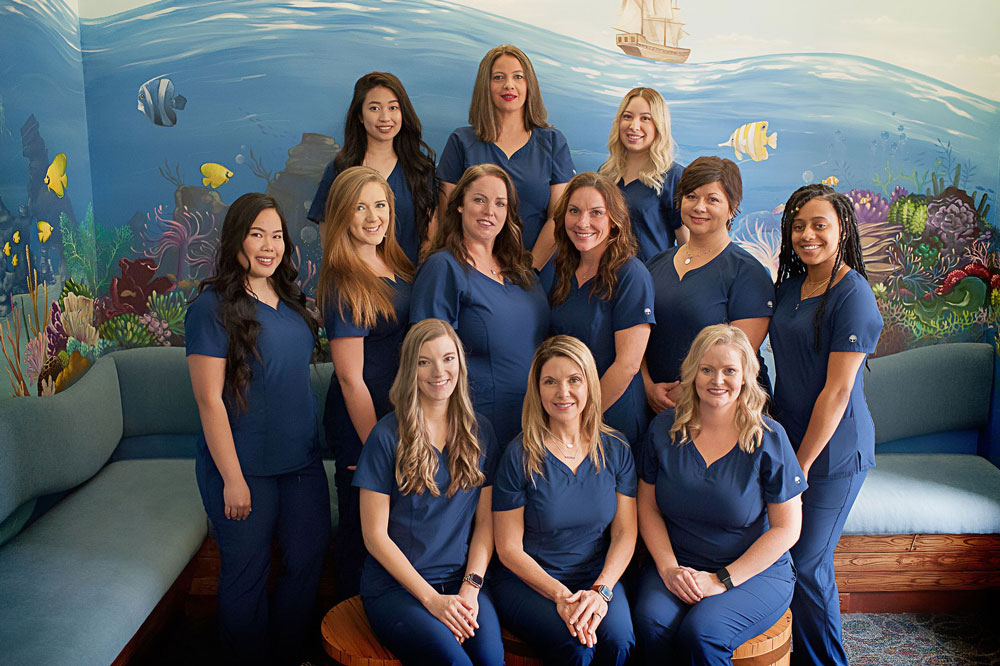 Our team members, both clinical and front office, are dedicated and experienced professionals. They work hard to ensure our practice runs smoothly, so we are able to provide each child and family with positive, fun, and worry-free dental visits.
Whether you have questions about a procedure, scheduling, or financials, or your child is feeling a bit apprehensive, our team is here and ready to help. Beyond their professional skills, each is warm and kind, compassionate, and gentle. They love earning a child's trust and with that, their bright and happy smile!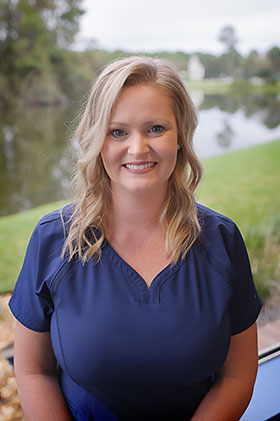 Angel
Assistant Office Manager and Marketing Director
I love working within pediatrics and seeing all of our patients grow throughout the years. It is especially exciting to work in a field that is always evolving: I have seen so many wonderful changes in dentistry since 2005!
Angel handles our budget, purchasing and inventory, and building maintenance, along with special projects for the practice. Born and raised in Clay County, she met her husband, Christopher, in her junior year of high school. The couple has three children, Addison, Mallorie, and Christopher. The family enjoys their time together and being close to the water.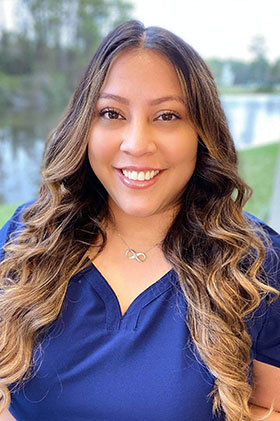 Cynthia
Front Desk Office Administrator
I absolutely love working with children, gaining their trust and making their trip to the dentist an enjoyable experience.
Cynthia was born and raised in Staten Island, New York. She moved to Jacksonville Florida three years ago. She has worked as a dental assistant for 5 years and has transition to front desk.
Cynthia enjoys her time with her husband, three children: Arianna, Matthew, Carlos and her fur baby Rambo. She loves weekend getaways with family and friends. She enjoys listening to all types of music. "Music is the soundtrack to her Life."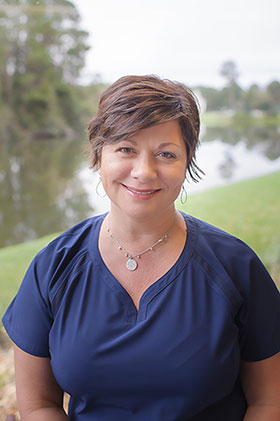 Doris
Insurance Coordinator
I love knowing the ins and outs of insurance, especially ensuring families are able to maximize their benefits so children get the dental care they need!
Doris handles all things related to insurance, including verification, pre-determinations, and entering payments. She also reviews treatment plans, collects copays, handles the end-of-day deposits, and answers our phones. Doris moved to Florida from Maryland about 15 years ago. Her daughter, Avni, is active in high school sports. In addition to supporting her daughter's activities, Doris enjoys time with friends and family and loves to travel.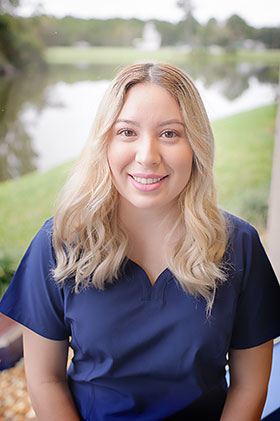 Erika
Dental Assistant
I love working with children! It's a great to know they're comfortable in our office, seeing them smile, and letting out my own inner child in our conversations!
Erika provides gentle cleanings and reviews home dental hygiene with patients and parents. She also assists with restorative work. When she's not taking care of smiles, Erika is enjoying time with her husband, Edgar, and her pet turtles, which are named after the Teenage Mutant Ninja Turtles! The couple enjoys exploring, travels, learning about and trying new foods, walks along the beach, and staying in to watch movies.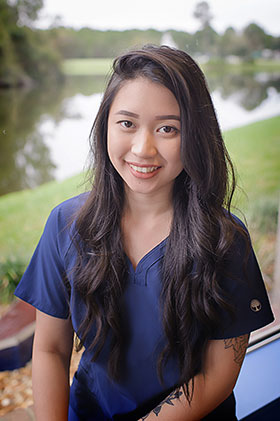 Erin
Dental Assistant
I love working with kids and making the experience fun for them! It is especially rewarding to help little ones overcome anxiety about a visit and seeing how proud they are when we're done!
Erin offers hygiene education for our patients and their families, as well as thorough and gentle cleanings. The mom of one son, Archie, she is great about helping children feel safe and encouraging them to develop good habits. Erin goes home in the evening to enjoy time with her significant other and Archie. A Filipino-American, Erin speaks both English and Bicolano. She loves cooking and sharing dishes from her culture with family and friends, especially when they gather for karaoke!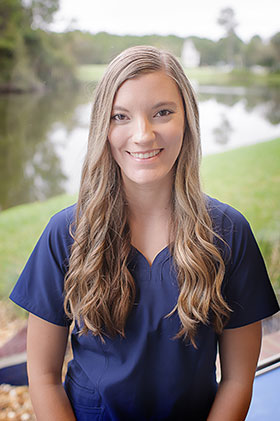 Jesse
Dental Assistant
I love spending my days with children and all the energy they bring to the office! One of the most rewarding parts of my day is when I get a scared or nervous patient and am able to turn the visit into a positive experience – especially when the child says they can't wait to come back!
Jesse provides painless cleanings, useful dental education, and encourages patients to develop good nutritional and oral health habits. Outside the office, Jesse spends much of her time with her awesome dog, Bella. She loves the summer but finds herself enjoying most outdoor activities in the spring and fall. By the way, she has a love/hate relationship with the Jacksonville Jaguars!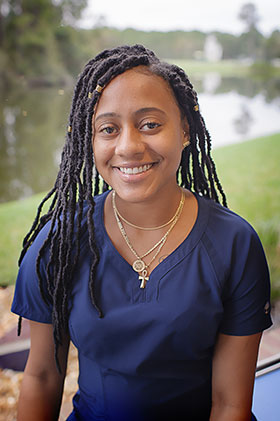 Kierra
Dental Assistant
I love being able to work with kids and making them comfortable with cleanings and treatment. Seeing bright, clean, and happy smiles makes my day!
Kierra provides chairside treatment, always attentive to the child's comfort and needs. When she's not working, Kierra keeps busy: she enjoys rollerblading and going to the park with her family, along with watching and playing sports.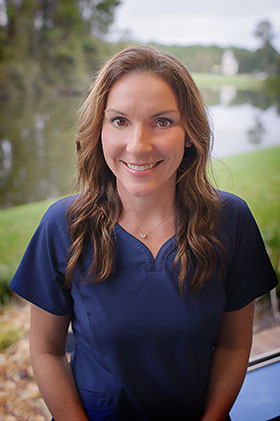 Leslie
Office Manager
I really enjoy meeting the families we serve and watching the kids grow up in our practice!
Leslie, our office manager, oversees all aspects of the office. She ensures that we are prepared to deliver the highest quality, personalized children's dental care, and are consistently improving our customer service, too! When she's not keeping us organized, Leslie enjoys time with her fiancé, family, and friends. She is an avid gardener and seeks relaxation anywhere there is sunshine, sand, and water!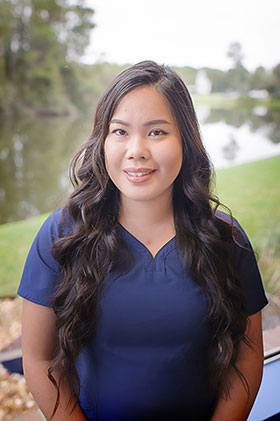 Melissa
Dental Assistant
I love working with kids! My favorite age to work with is the five and six year olds, because that's when their personality starts shining through, but really, I love them all!
Melissa offers dental hygiene care, assists with treatment, and teaches patients and parents how to keep growing smiles clean and healthy. Away from the office, Melissa spends much of her time with her fiancé, Jonathan. They love exploring, going on adventures, gaming, dancing, karaoke, and eating good food. Melissa, who is Filipina, was born and raised in Jacksonville. She speaks both English and Tagalog.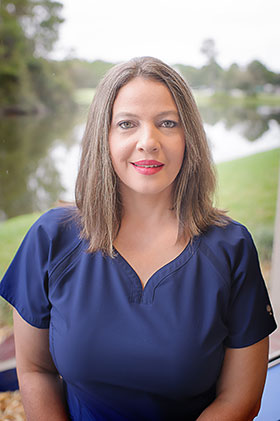 Sonja
Dental Assistant
I absolutely love working with the kids we see. They brighten my day and I love when they come in for a recall visit and say, with big smiles, "I remember you!"
Sonja provides hygiene education, cleanings, and lots of encouragement to patients and parents. She's a mother and grandmother and really knows how to connect with kids in a non-threatening way, so they relax and feel safe. When she's not taking care of patients, Sonja enjoys time with her two beautiful daughters, Brandie and Jocelyn, and her four incredible grandchildren.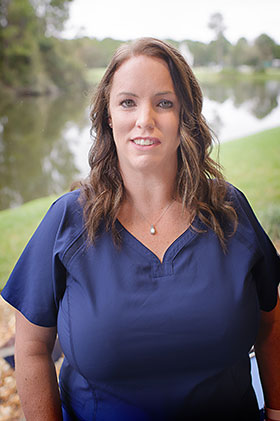 Tina
Lead Dental Assistant
I love working, everyday, with children and their parents. Each day here is a different experience, and the kids make the time pass quickly!
As our lead dental assistant, Tina oversees all aspects of our back office, managing patient flow, organization, and handling our clinical inventory. Most of Tina's free time is spent with her family. She and her husband, Cris, were high school sweethearts. Now they have four children: Colleen, Carly, Caylee, and Collin, as well as a family dog, Shadow. Weekend hours are spent at the ball park, watching the kids play softball, baseball, and football.